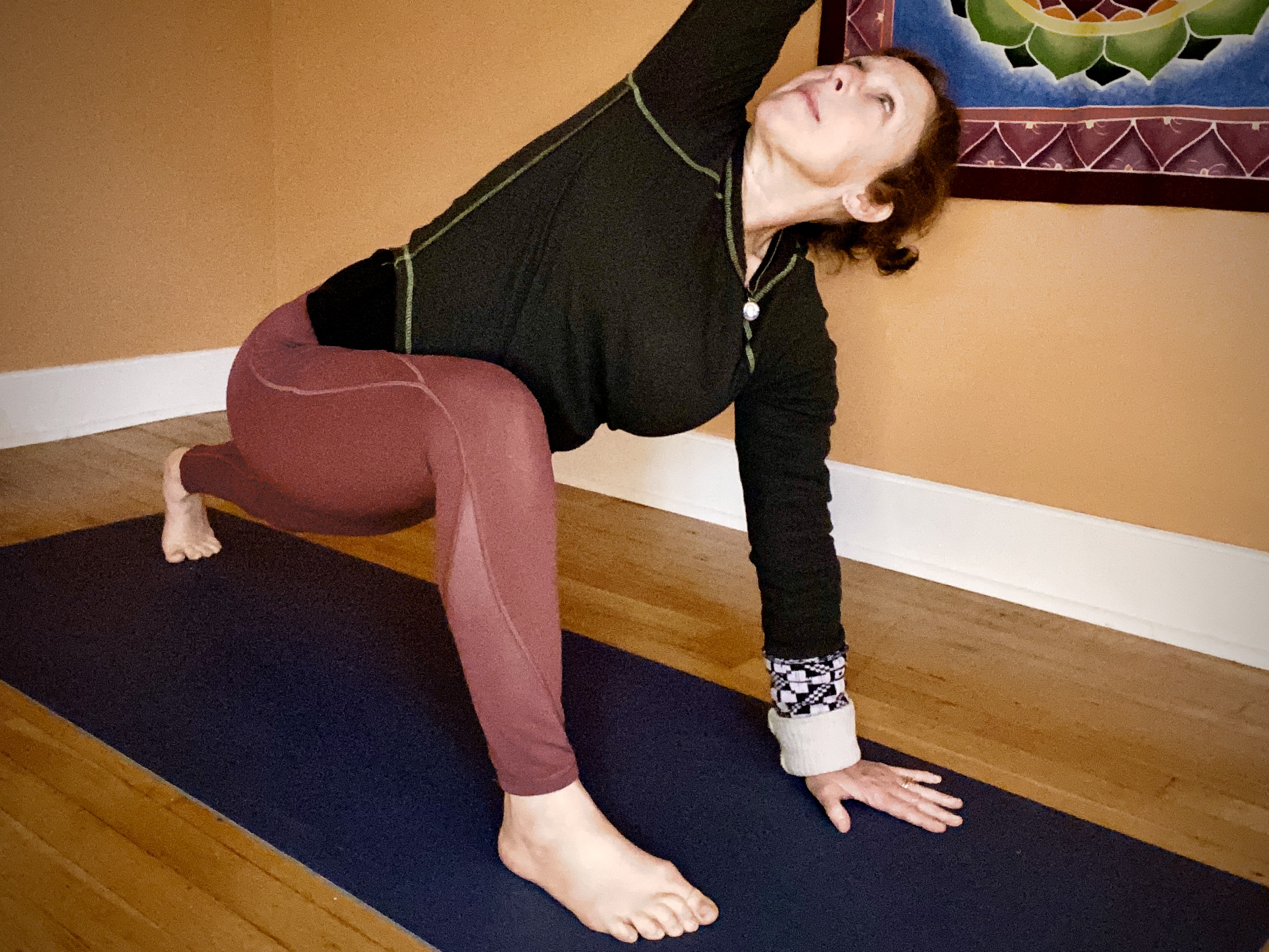 Grounding + Energizing Hatha Yoga
for E-Sciences TEAM

TUESDAYS @ 8:00 AM (45 MIN)
BLOCK AND SOFT PROP RECOMMENDED



Durga Devi has been teaching Hatha Yoga since 2003.
She teaches her direct experience of over three decades of personal practice.
Yoga is for EVERY BODY.
If you can breathe - you can practice.
Modifications and use of props are given and encouraged,
as you find the right expressions of the postures that bring energy and nourishment to your mind, body and soul.
❤️🙏🏼🌹



Behind the Scenes
Durga Devi's partner Shiva Das, provides the camera and sound support to bring the best Audio and Video quality to your streaming Yoga class experience.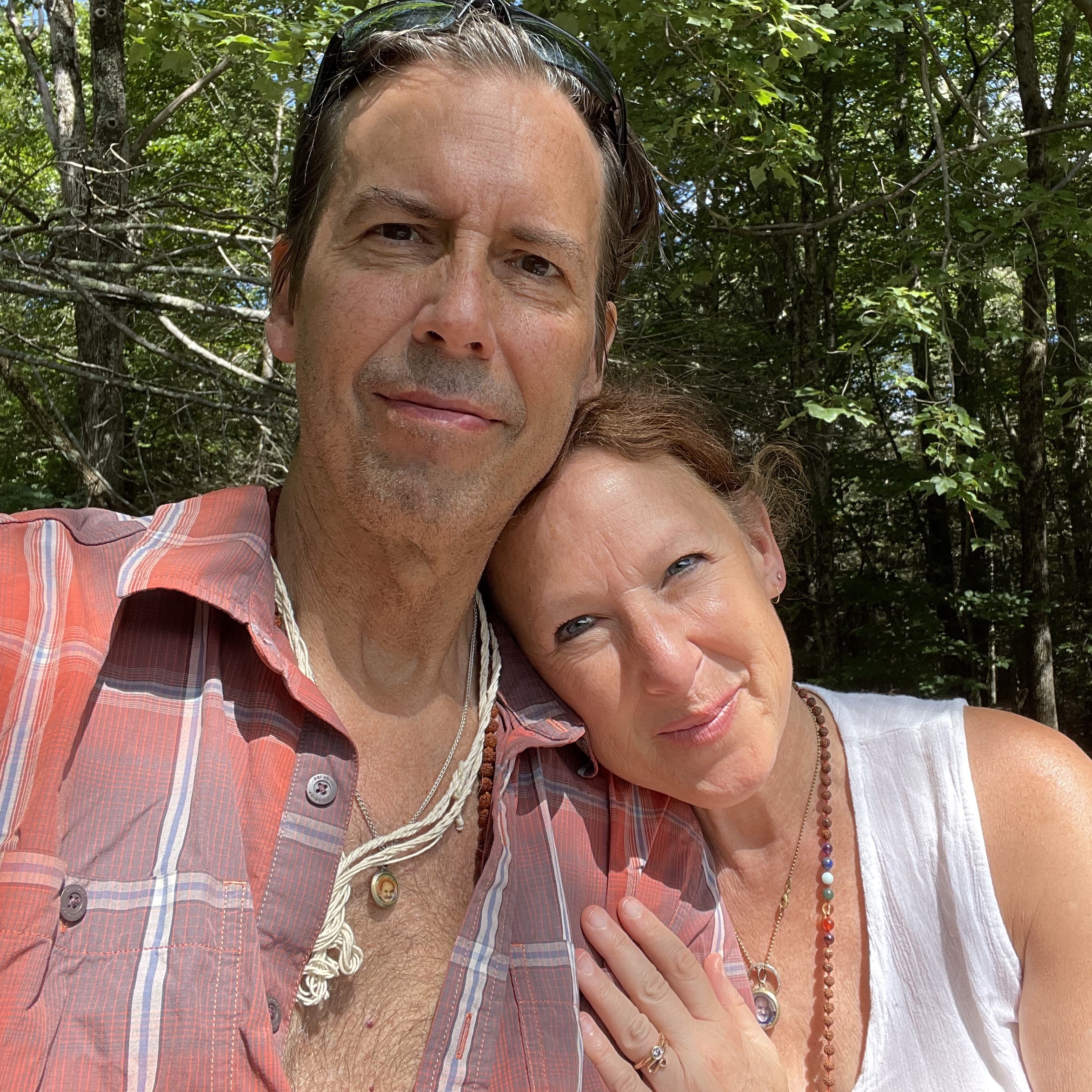 Shiva Das

Camera, Lighting, Audio and all things that make the stream go smoothly. He will also be recording and editing the monthly classes that are posted in your course
❤️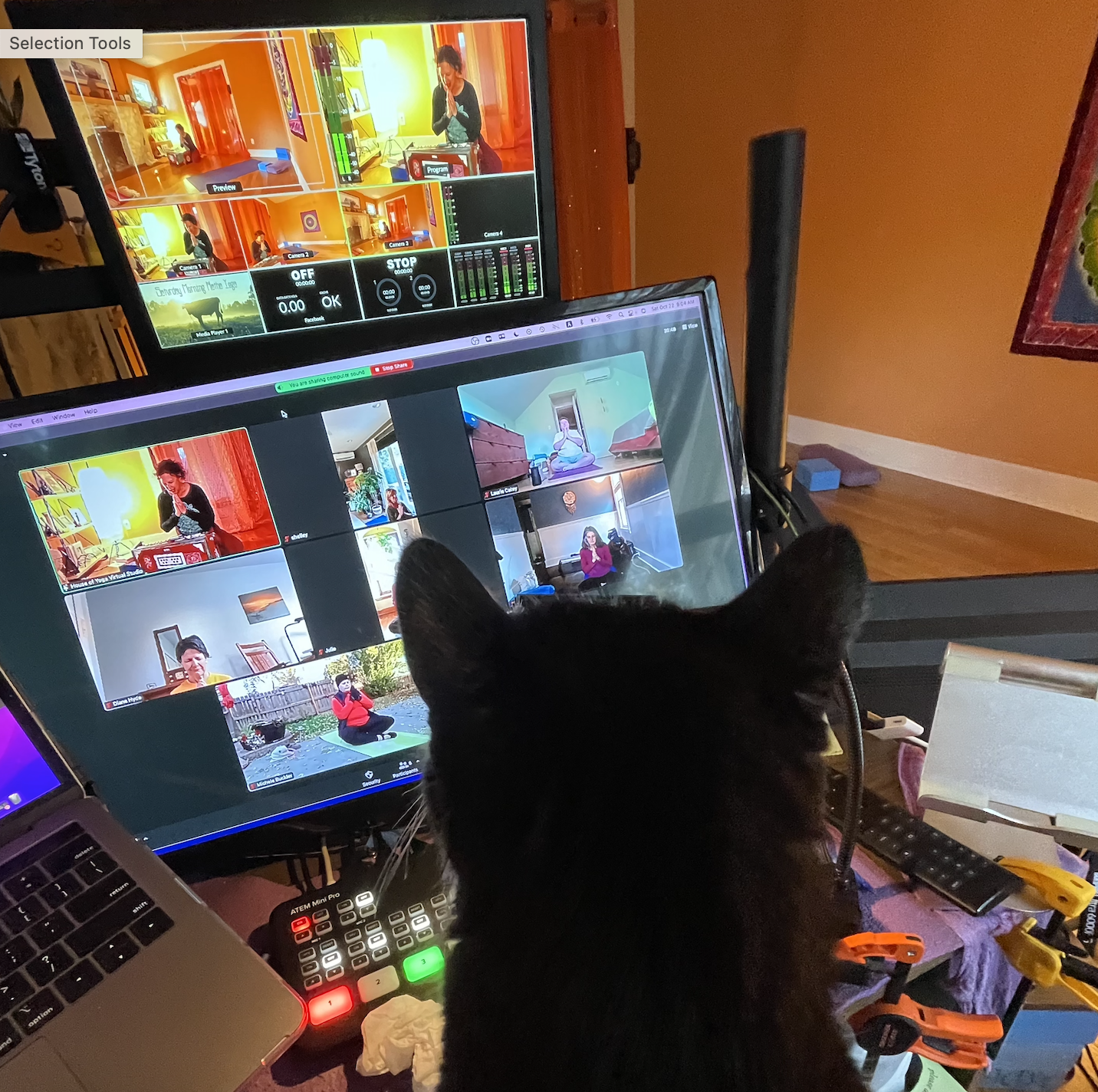 Buddha - 1st Camera Cat

At times Buddha is in the Director's Chair
filling in for Shiva Das -
don't worry - we've got it all under control
🙏🏼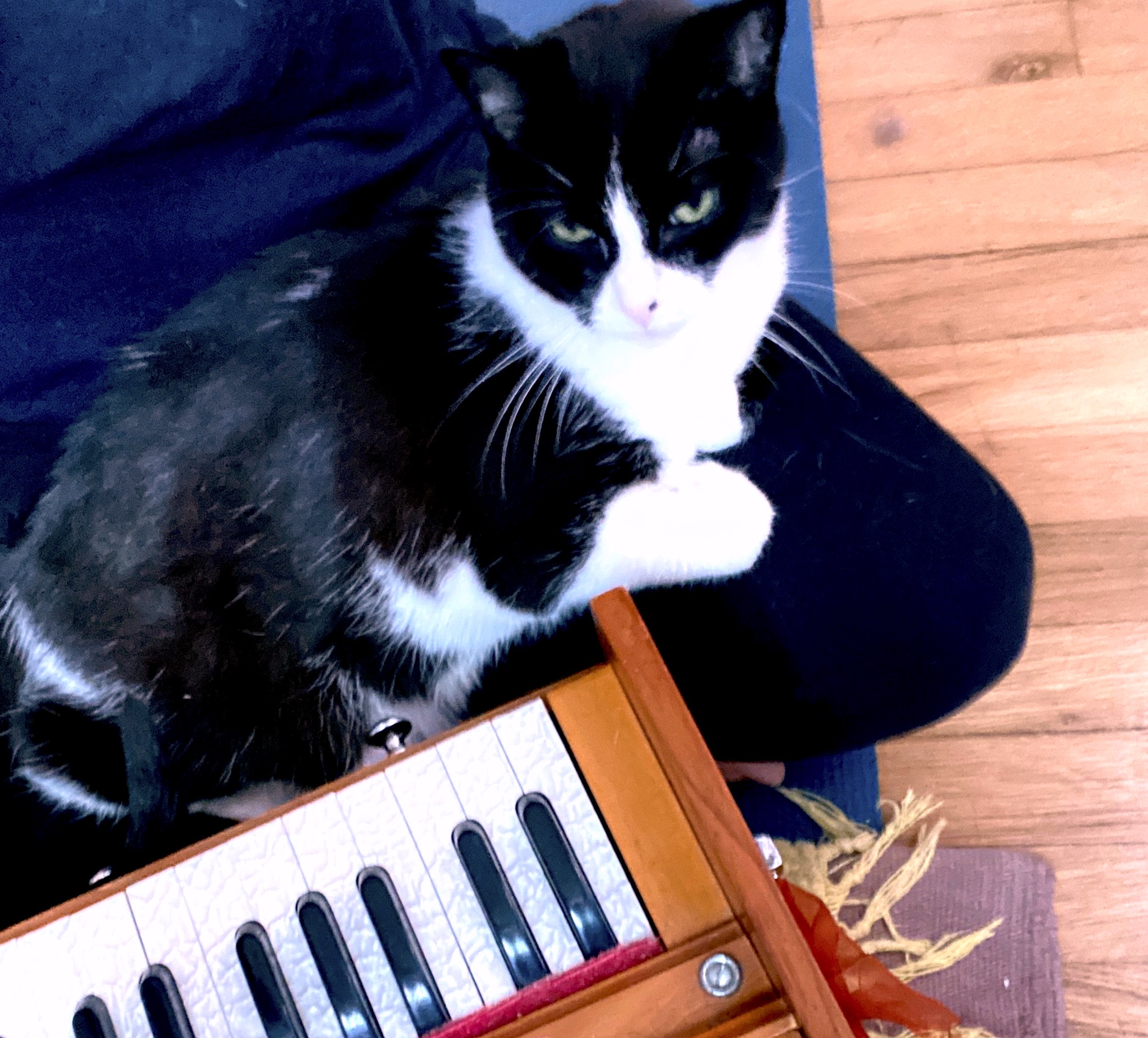 Sita Ram

Sita can often be seen and heard sitting on Durga Devi's lap at the beginning and end of class.
She loves all that is Yoga.

DURGA DEVI
AT HOME TEACHING IN HER
BACKYARD SANCTUARY

Durga Devi's spiritual journey began in her teenage years when she was introduced to yoga through meditation and mantra by her Aunt Mandara.
She has been practicing the eight limbs of yoga for over twenty years.

With a background in art, design and teaching
in high school and college classrooms,
she guides her students to see and experience
the beauty and magic of life.
She and her partner Shiva Das,
are co-founders of House of Yoga established in 2004.

Together they taught daily classes, Teacher Trainings,
workshops, led Kirtans, Pujas and other sacred events
for 15 years in their studio in Berkley, MI.
Durga Devi is a certified Jivamukti Yoga Teacher (300 RYT) and holds an additional 200 RYT certification.
She brings to her classes and courses a playfulness and fearlessness
that will challenge your mind and your body.
She is also a student of Ayurveda and offers wisdom and insights
into the science that brings balance to mind and body.
She is grateful for the blessings of her open hearted teachers:
Ram Dass, Bhagavan Das, Radhanath Swami, Mark Whitwell
and Sharon Gannon and David Life.

She is honored to continue to follow in their footsteps
to spread the Dharma (teachings of Yoga)
and Bhakti (love of God).
Durga Devi is also an artist, musician, singer, mother to Jasmine,
and Nana (grandma) to two beautiful girls.
She currently resides in Royal Oak with Shiva Das, Buddha and Sita Ram.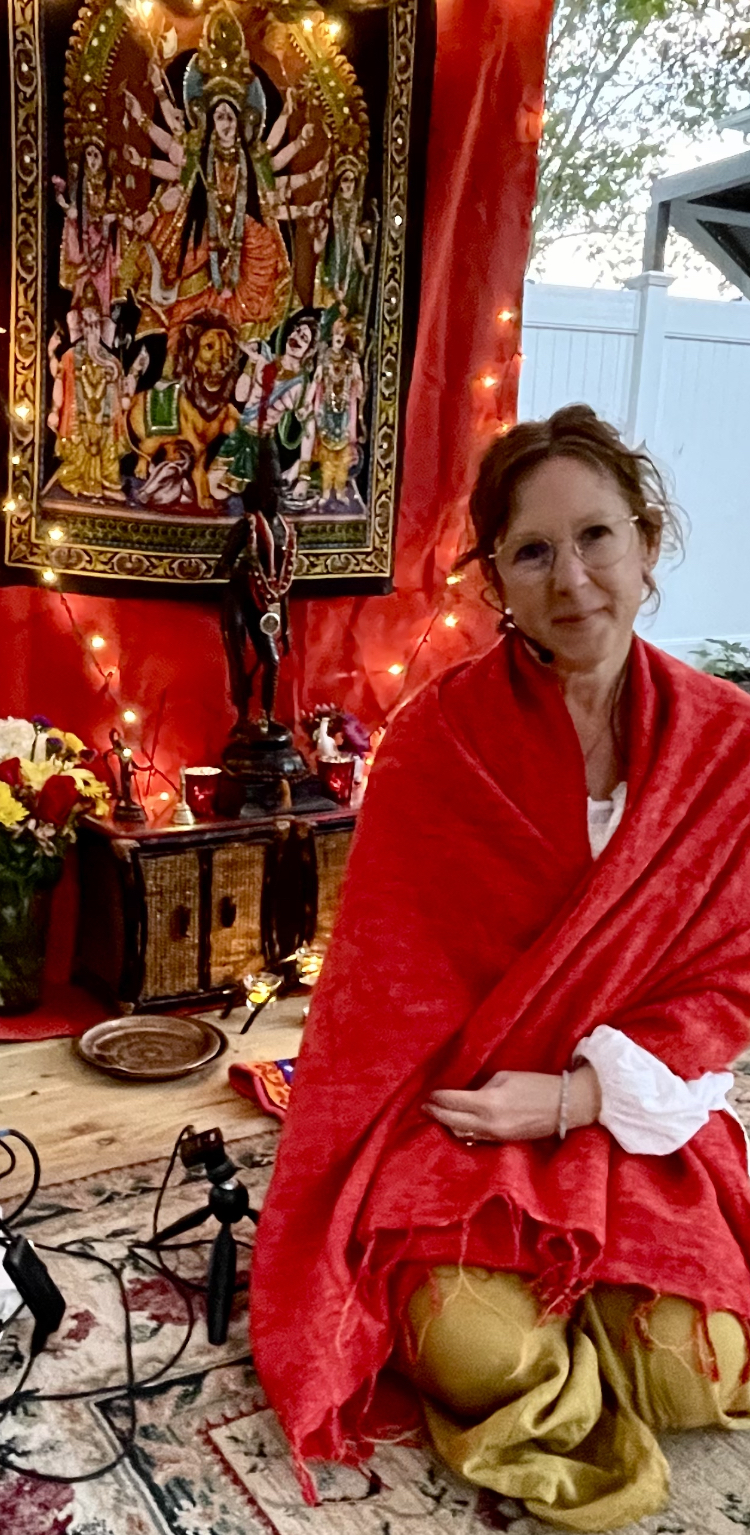 Other Offerings with Durga Devi
Durga Devi is the lead teacher of
the House of Yoga Virtual Streaming classes.
She offers one on one Coaching for all things Yoga related, including
coaching for harmonious relationships and personal growth.

Her Year Long Warrior's Journey Program begins again in January 2023.
This course offers a deep and consistent immersion into Living a Conscious and Compassionate Life.

Check your inbox to confirm your subscription