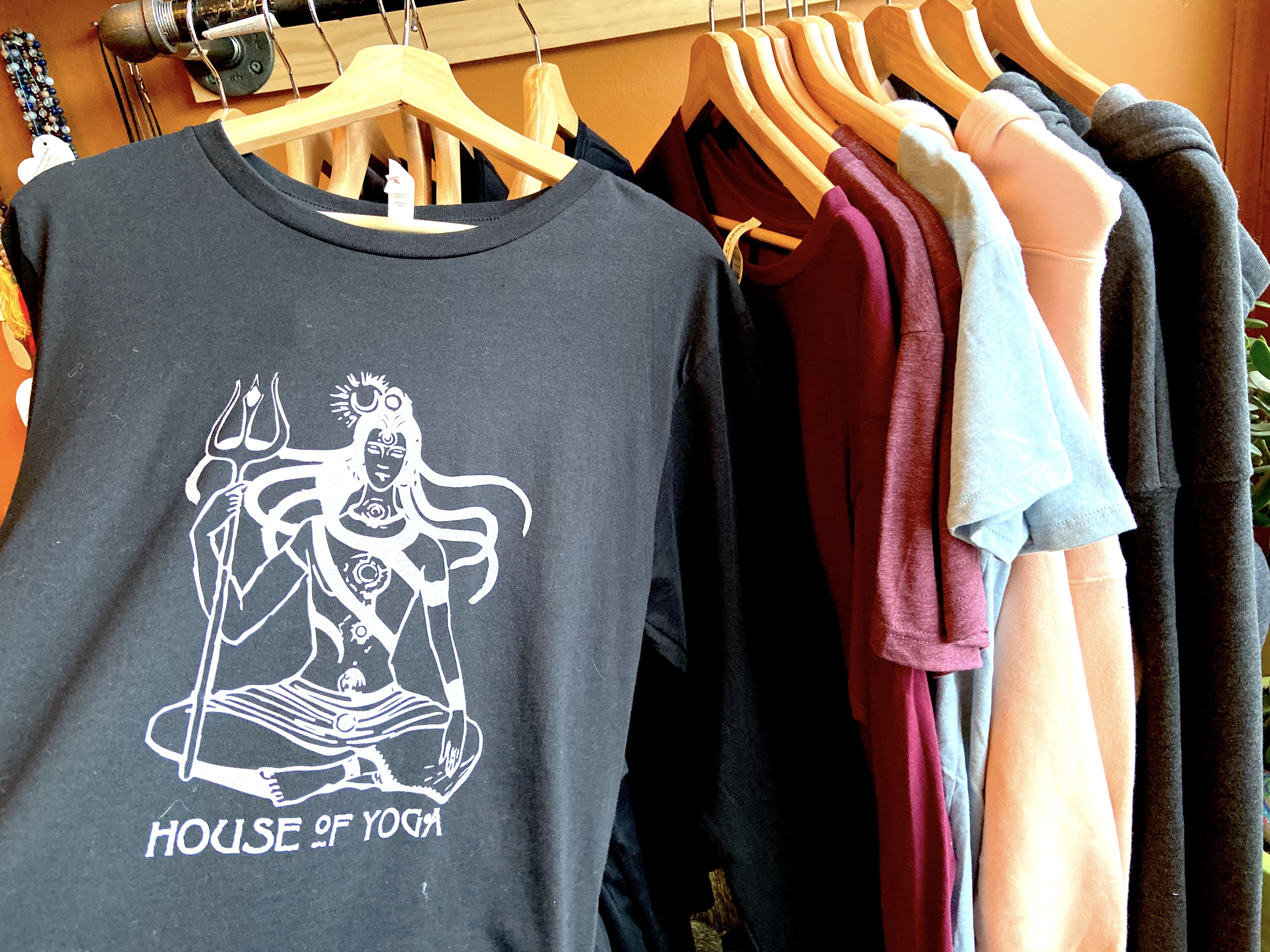 NEW House of Yoga Apparel Online Store

Just in time for the Holidays!
Hoodies, Long Sleeve T's,
Stickers, Coffee Mugs, Travel Mugs and more!
Shop online at our Store on
TeePublic.
Join Our Virtual Yoga Studio
We offer live in-person classes June - Sept. on the Deck
while still offering all classes via zoom, giving you lots of options and flexibility.

As a member you have access to all live stream yoga classes,
and the Library, which contains all of our recorded classes and other goodies.

Click The Virtual Yoga Studio Box to start practicing with us today.

Coaching with Durga Devi
In the ancient tradition yoga was shared
one-on-one
between teacher and student.
In this way the teacher was able to customize the teachings to the needs of the individual student.
Coaching is for those passionate about making yoga an integral part of daily life and relationships.

Durga Devi offers coaching for:

🌹 Living a Yogic Lifestyle
🌹 Healthy Relationships + Communication
🌹 Achieving Personal + Professional Goals
🌹 Establishing Positive Habits
🌹 Creating a Yoga Practice that is right for you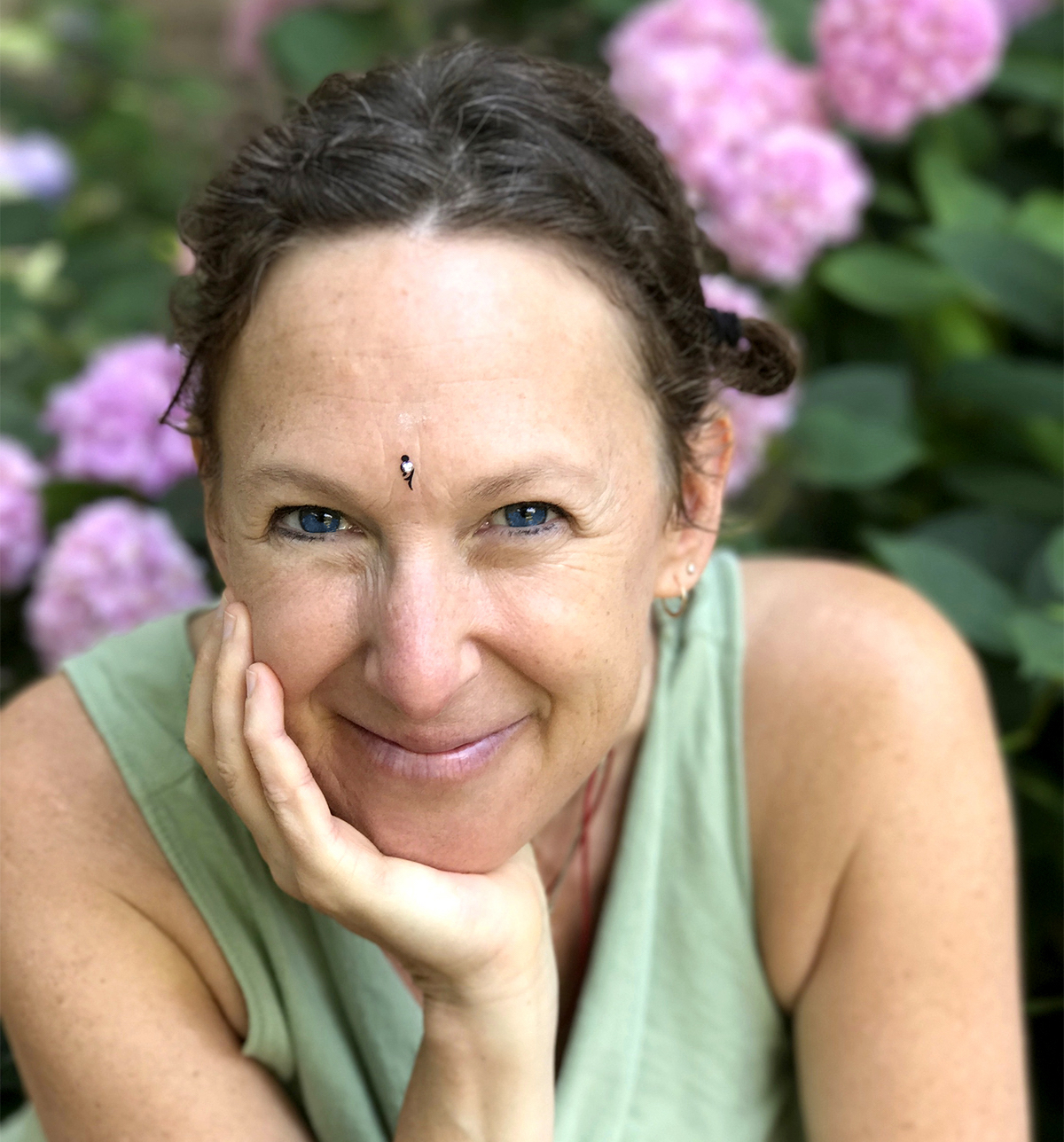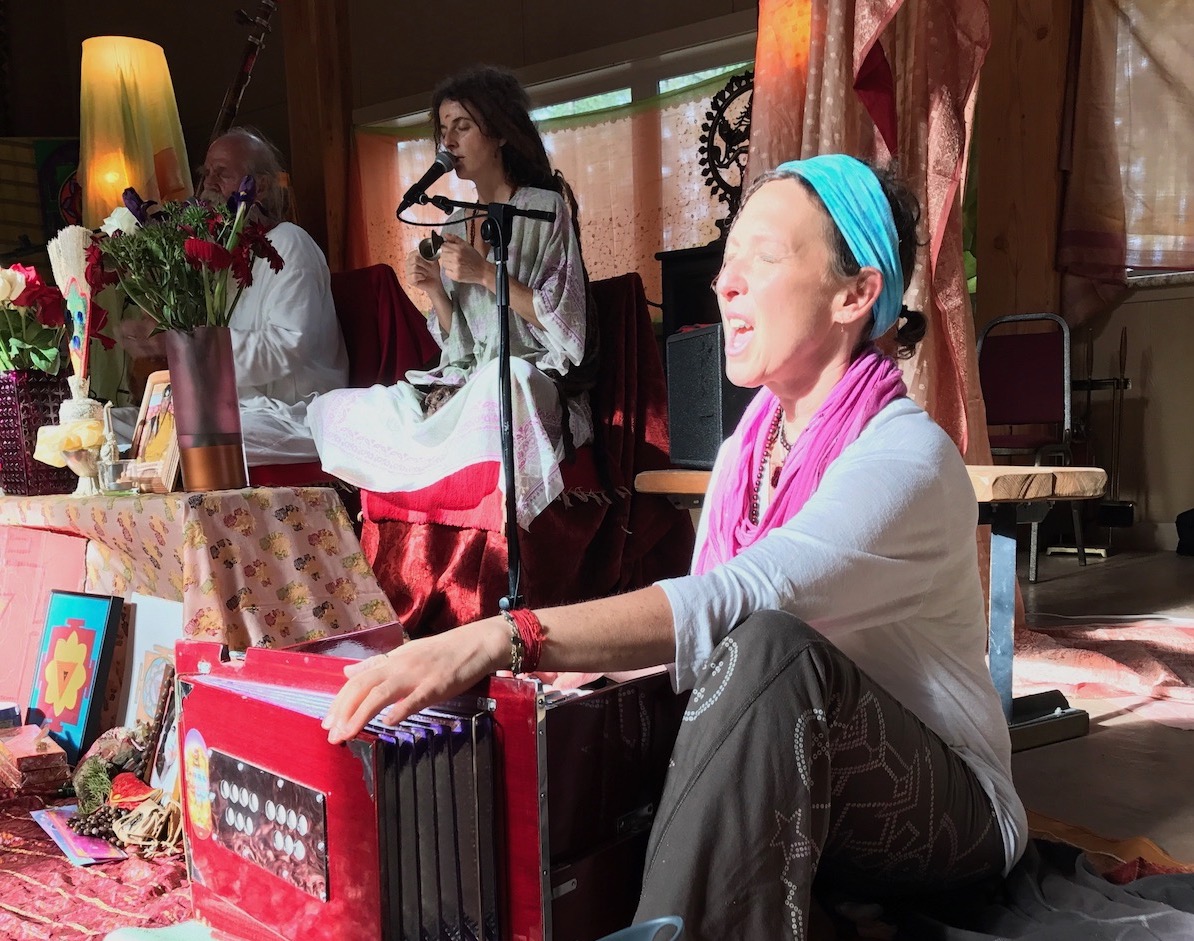 Durga Devi

Durga Devi has been teaching yoga classes, leading teacher training programs and workshops on various yogic topics for over 20 years.
She was the Founder & Director
of House of Yoga, originally based in Berkley, MI.
After running the yoga studio for 15 years, she is now taking the teachings from the Lineages of Krishnamacharya (Hatha Yoga)
and Neem Karoli Baba, Ram Dass, and Bhagavan Das
(Bhakti yoga) and is expanding the teachings beyond walls.
Durga Devi is also the founding member of the kirtan & yoga music group, Vishnu Blue.
Durga Devi has traveled, taught yoga and played music and Kirtan at yoga studios, retreat centers and Yoga Festivals across the US and Canada.
Today Durga Devi continues to bring her sincere and authentic teaching to the worldwide community through ongoing high quality streaming yoga classes, dharma talks, various self study courses, personal one-on-one coaching and the Legacy Year Long Program of Warrior's Journey.


Courses By David Shiva Das
Shiva Das has always been interested in Tantra & the deep mystical practice of the yoga tradition
as well as the power of the Sanskrit language, mantra, ritual & the art and practice of Nada Yoga.


The following courses all have been created and are led by David Shiva Das.

One-on-one coaching and private sessions are always an option for any of these courses.

Questions?
Would you like us to come to your studio?

We offer live kirtan, yoga classes with ambient music,
workshops, sacred ceremonies, pujas, and wedding ceremonies.

Check your inbox to confirm your subscription