Welcome to House of Yoga Online
We have created a safe space for everyone to continue, as well as to begin an authentic Yoga Practice.
The practice of Yoga addresses all aspects of our being - physical, emotional, mental and spiritual.
Our House of Yoga Virtual Site offerings address all four of these aspects.
We offer Hatha Yoga classes (asana), for a strong and flexible body and mind.
We also have a variety of courses that explore the philosophy of yoga,
mantra (chanting), meditation (mindfulness), as well as energetic and spiritual practices
(chakras: energy centers along the spine, and pranayama: breathing practices to direct energy)
HOUSE OF YOGA VIRTUAL SITE IS HERE TO STAY.
New classes and content are being added every week.
Please explore some of our speciality courses,
each one has a preview video to give you a taste of the teachings within.
Here Are Our Featured Courses
Please join us on this yogic journey of our lives! Become a member of our community.
In these courses you will find the path to happiness, well being and living a good life!
One-on-One Private Mentoring
In the ancient tradition yoga was shared in a one-on-one relationship between teacher and student.
In this way the teacher can customize the teachings to the needs of the individual student.
If you are curious to learn more about yoga, in all of it's forms and depths such as mantra, chanting, ritual, philosophy,
or simply learning how to do a yoga asana practice that is right for you, in a safe, comfortable and private-
One-On-One Sessions may be the path for you.
Would you benefit from guidance with your direction in life, with setting goals and developing a plan to move towards them?
These goals can be toward physical well being with guidance in developing a healthy lifestyle.
Or perhaps your goals are more relational in nature,
working on developing good communication skills and widening your heart to hold compassion for others.
Wherever you are starting from,
we are here to meet you where you are and assist you in practices that move in the direction you wish to go
through developing habits that move you towards your individual an unique goals.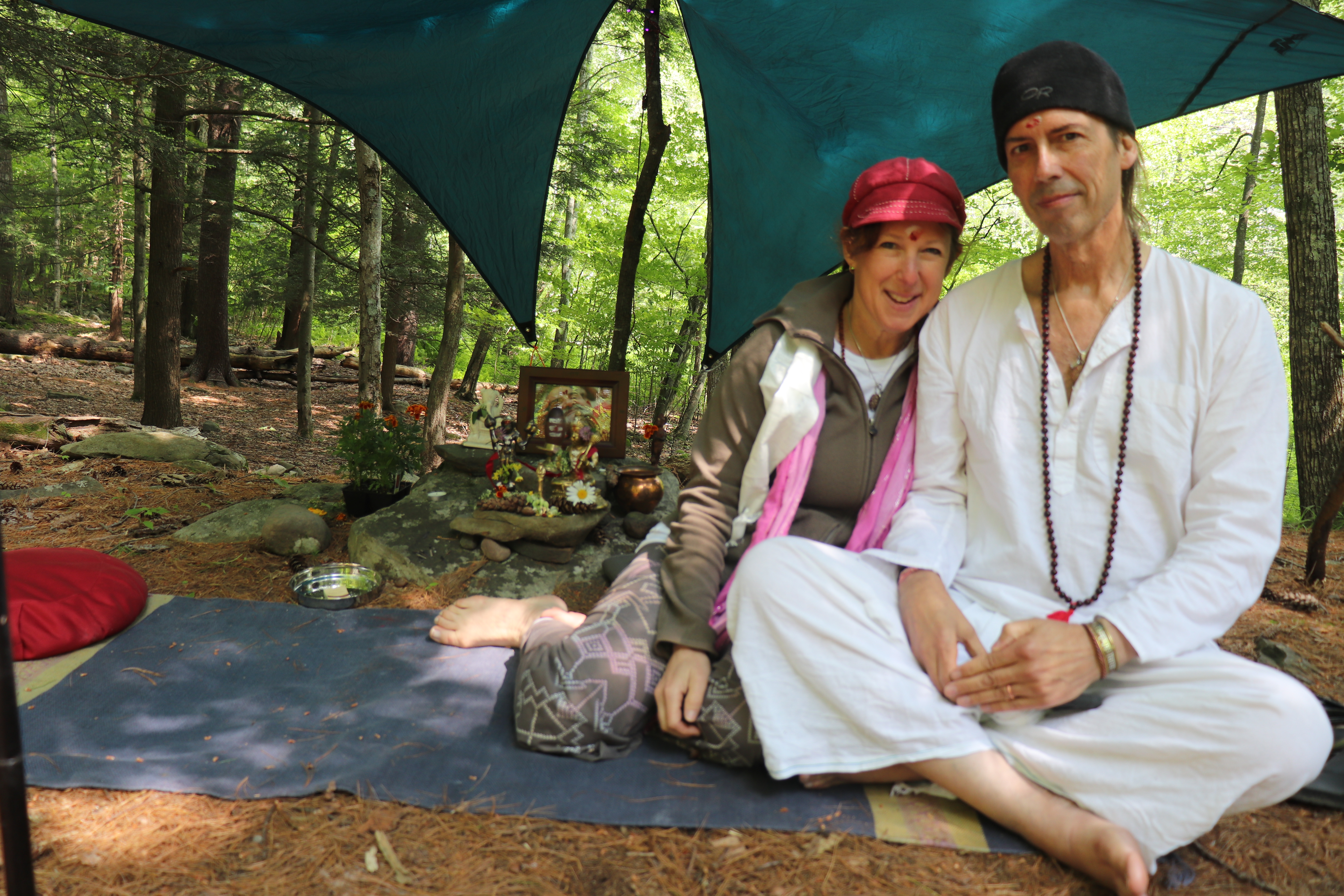 Your Teachers: Durga Devi & Shiva Das
Durga Devi & Shiva Das have been teaching yoga classes, leading teacher training programs and workshops on various yogic topics for over 17 years.
They are the directors of House of Yoga, originally based in Berkley, MI. After running a yoga studio for 15 years, they are now taking their teachings from the Lineages of Krishnamacharya (Hatha Yoga)
and Neem Karoli Baba (Bhakti yoga) and expanding beyond walls.
They are also the founding members of the kirtan & yoga music group, Vishnu Blue.
Together Shiva Das and Durga Devi travel and teach and play music and Kirtan at yoga studios, retreat centers and Yoga Festivals across the US and Canada.