This course is for those of us who are determined to live as Yogis and want to truly develop a yogic lifestyle. This program will benefit you in a very pragmatic way as well as in a subtle and spiritual way. Along the path, in this one year program, we will develop skills to navigate through our lives in rough waters and smooth waters with ease, stability and steady vision. Content will be loaded each month as we work with the focus of the month.
January: Saucha / Purification of your external environment
February: Developing a daily asana practice and good habit patterns
March: Transformation: Detoxify body & mind
April: Hanuman & developing your goals. What do you really want? Developing habits that support your goals.
May: The Gayatri & Mother Earth. Habits that support that which sustains you.
June: Summer Solstice & Ayurvedic practices for harmonizing.
July: Full Moon and honoring our teachers and Gurus. Living with our teachers in mind
August: Divine Presence. Seeing everything with the eyes of a mystic
September: Ganesha and the art of negotiating obstacles and challenges
October: Shakti & the Goddess. That which brings everything into being.
November: Ahimsa. The Art of Compassion in Action
December: The Art of Yogic Perception. From mundane to miracles.
This program will make you happier and healthier as you find meaning in your life and learn to see in a new way. You will discover a life of abundance and become THE MASTER OF YOUR OWN DESTINY.
You will learn:
The fundamental principles of Hatha Yoga Practice
Yoga Mantras
Meditation techniques
How to live a vegan or vegitarian lifestyle
How to set realistic, outrageous and realistic goals
Developing habits to support your goals
Authentic chakra balancing and cleansing techniques
Study of Yoga Sutra & Bhagavad Gita and the implications in our daily lives
Discover a life of meaning
What you will receive:
Weekly emails delivered every Monday with words of inspiration and practices to support each months focus
Course curriculum with video, audio & text content to support your practices
Live group support session once per month typically the last Sunday of each month Noon to 2PM
Private support as necessary
So what will your excuse be this year? Not enough time? Too busy? Can't afford it right now?
What would you be willing to do to make yourself happier and healthier beginning now? How much time would you be willing to devote to achieve your goals this year? How much is too much money to spend to improve yourself? What amount of time can you devote to having a better life for yourself?
It may not be easy and this program is only for those that are willing to put in a bit of work. If you are inclined to reclining positions, this is NOT FOR YOU!
However, if you are ready to get to work, then enroll below!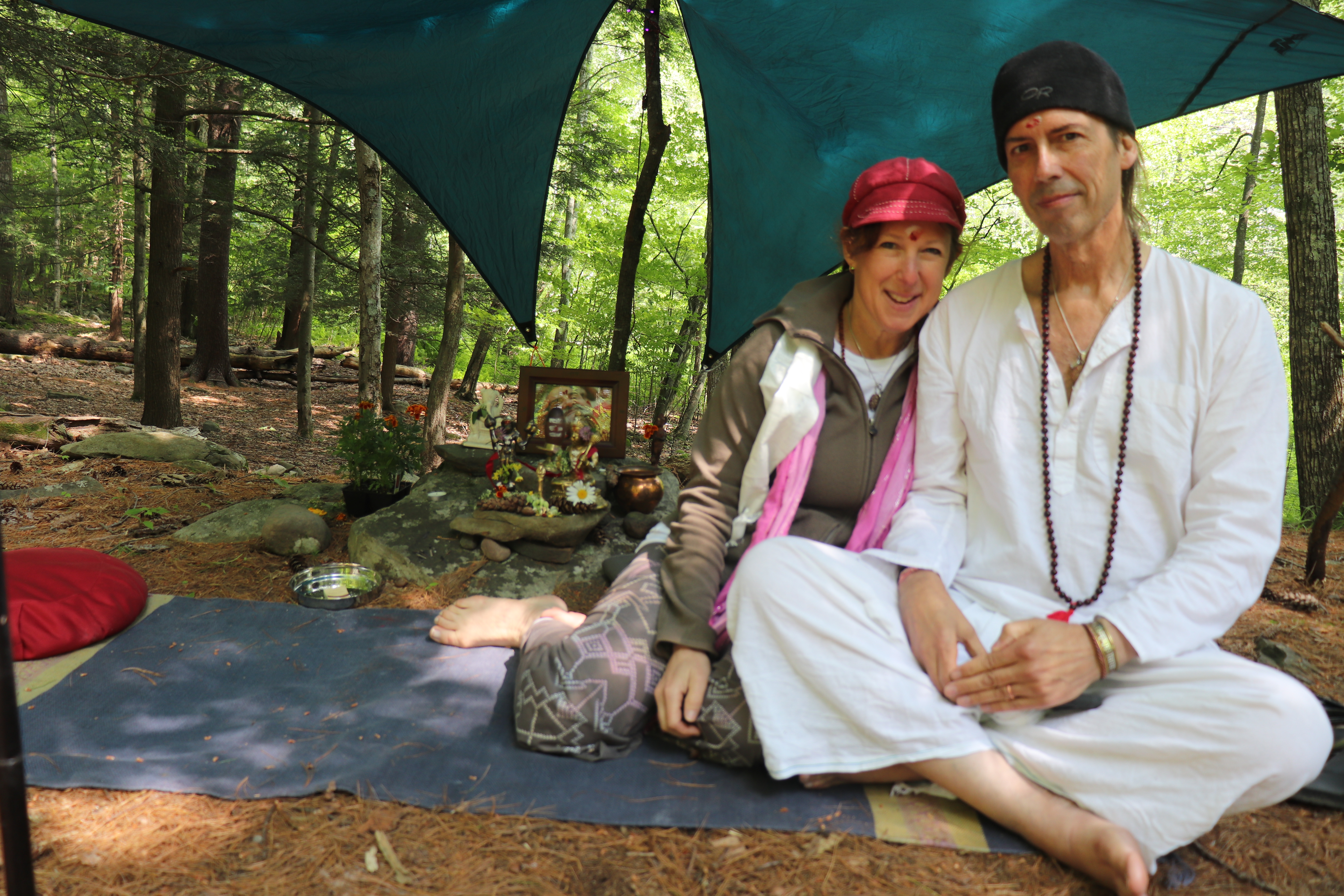 Your Guides: Durga Devi & Shiva Das
Durga Devi & Shiva Das are the directors of House of Yoga, a small intimate yoga space located in Berkley, MI. Together they have practiced and studied hatha yoga, meditation & mantra for over 20 years.. Together over the past 15 year they have led workshops on a variety of yogic topics as well as teacher training program and Yoga Lifestyle trainings.
They draw their inspiration from a variety of sources including sacred yoga texts, being in nature, doing yoga exercises, practicing the art of essentialism, chanting mantras, doing sacred rituals and being vegan.
Use this for a heading.
Use this area for description text.
Use this for a heading.
Use this area for description text.
Use this for a heading.
Use this area for description text.